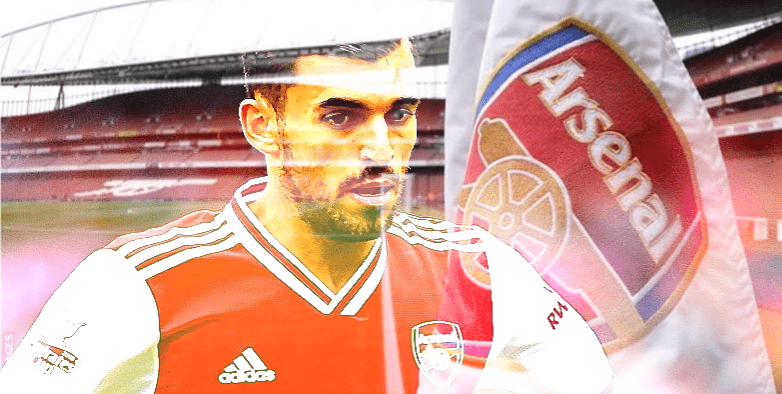 Arsenal star Dani Ceballos is 'too weak' for the Premier League and will get found out this season, according to Tim Sherwood.
After an impressive season at the Emirates last year, Mikel Arteta was desperate to make sure that the club managed to secure another loan deal to bring the Spaniard back to the club for another 12 months.
And after a few weeks of talks, The Gunners confirmed the Spaniard's second loan deal from Real Madrid on Friday, and the midfielder has said he is keen to repay the club and supporters' faith this season.
However, ex-Tottenham boss Sherwood is far from convinced that Ceballos is good enough to run this Arsenal midfield and has warned the Gunners fans that the Spaniard will be found out in the Premier League this season.
He said on TalkSport: "Ceballos in my opinion is average. I think he's too weak for the Premier League and I think he'll get found out this year.
"I think they need a little bit more guile in there. You need a player in there like Mesut Ozil in that middle of the pitch.
"When teams are scared of the pace of Saka and Aubameyang and Lacazette and they want to defend deep where's the guile where's the player who is going to open the teams up. Ozil is the man to do that."
Ceballos was great for Arsenal towards the back-end of the season, but for the majority of the campaign he struggled to create goals and run the game, he was even dropped from Mikel Arteta's side.
But at the end of the day, Fans know what they are getting from Ceballos, and now that he has some extra quality around him, maybe he will continue the form he showed towards the end of the season all year.
YOU MAY HAVE MISSED: £350,000-a-week Aubameyang reveals how Arteta convinced him to stay at Arsenal this summer
JUST IN: Big man arrives for medical, Auba reveals how Arteta convinced him to stay, £46 million star wants Arsenal move, Lacazette not happy with rumours
MOST READ: Gunners announcement IMMINENT as summer bargain arrives to complete his Arsenal medical