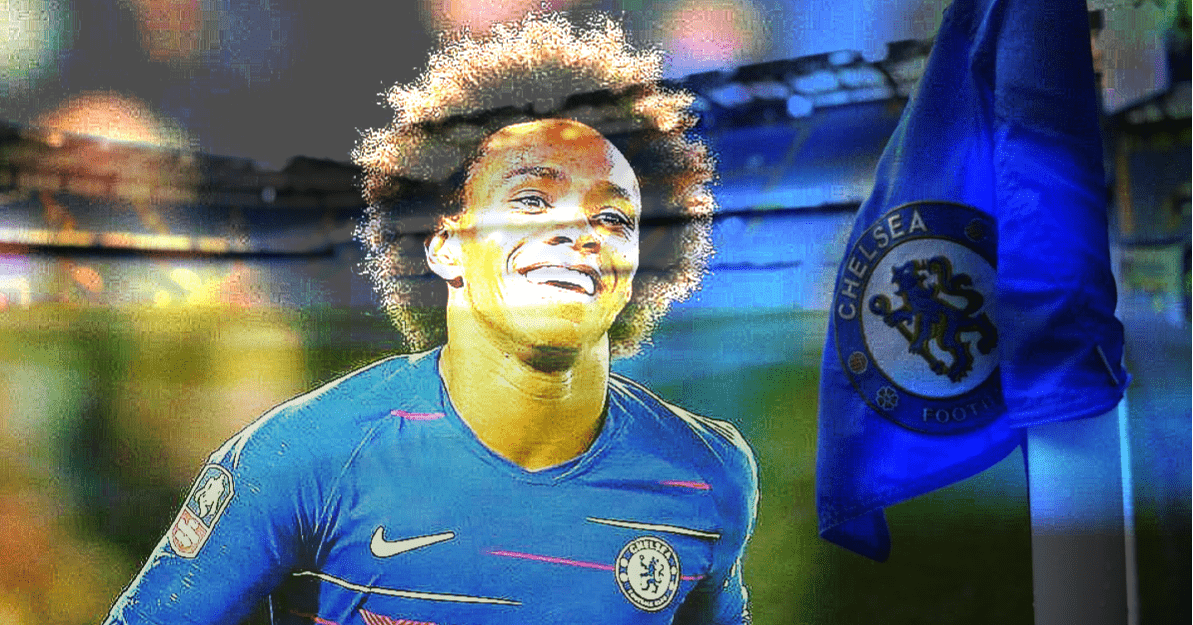 Chelsea boss Frank Lampard has confirmed that he is keen to extend Willian's contract if the Premier League campaign restarts.
There has been alot of transfer speculation in the media regarding the future of Willian over the past few months, with all indications suggesting that he will indeed be leaving the club during the summer window.
And with Willian reportedly keen to stay in London, reports have suggested that it could be Arsenal that manage to secure a transfer deal for the Brazilian winger, especially as Mikel Arteta is a huge fan.
But with the 31-year-old Brazilian set to become a free agent this summer, Lampard has now opened up and revealed that he is keen to try and keep hold of Willian, and try to get the Brazilian signed up to a contract extension at Chelsea.
Lampard told Sky Sports: "It is still uncertain if and when play will get underway. We have big players [out of contract] so that's something I'm obviously looking at very carefully.
"The ones who are out of contract here have been great servants for the club, and actually have a lot of feeling for the club.
"Of course they'll be concerned about themselves, in terms of how training is now is and if the pre-season is a rush they're going to have to make sure they're alright.
"So it's going to have to be something we have to look at, hopefully we can make that arrangement can be made so they can stay with us.
"I would love the squad to look as it has all season, but we'll have to see how that works."
There are so many twists and turns in this rumour, but one thing has remained, and that is the fact that Lampard is keen to make sure that Willian stays at the club. So if Chelsea are to back Lampard, then they need to keep the players he wants, and doesnt want.
Willian has expressed his desires to stay with the club on many occasions and will sign a contract with Chelsea if the offer is right, so lets see what happens, and lets see if he stays or goes.
YOU MAY HAVE MISSED: Will Chelsea fans welcome £60 million signing after Lampard told to wrap up Beek deal?
JUST IN: £400,000-a-week superstar exit confirmed as possible move to Chelsea to happen after message sent?
MOST READ: Chelsea to sign rivals defender? Brazilian interest confirmed, Ziyech tears up, Agent opens up about £77m talks, Left-back tells Chelsea of interest in move
Want to read more from CHELSEA? Click here to read the latest