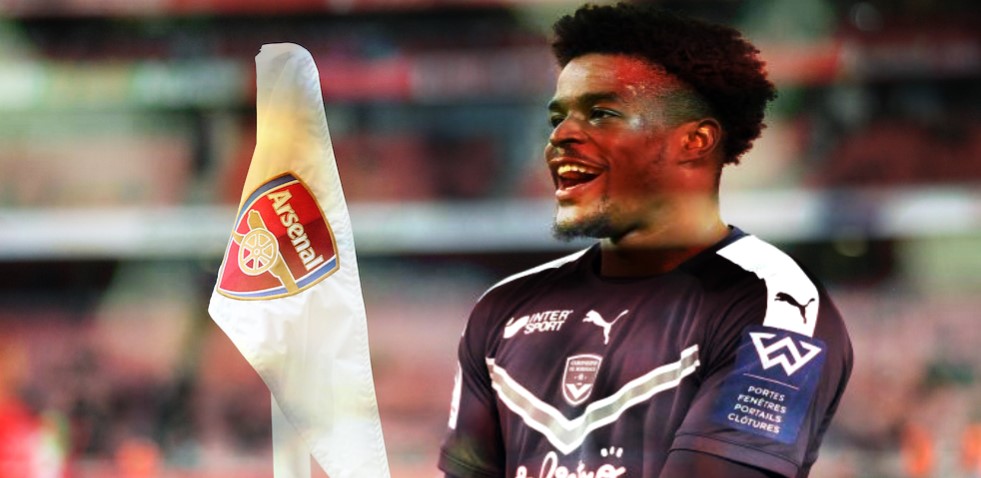 Bordeaux forward and Chelsea target Josh Maja has revealed he wants to sign for Mikel Arteta's Arsenal side.
Chelsea have been in the transfer headlines for months now, we all know that, and there have been so many players linked with the club that most fans have seemingly forgotten about whom could arrive at the club at the end of the season.
But Chelsea have been keeping a very close eye on the development of Maja, who is starting to court some big clubs with some of his performances for the French outfit, but it seemed that Chelsea were the ones who were most interested in trying to get a summer transfer deal done.
However, that is not the case, and it seems that Maja has his next destination in mind, and it is not Chelsea. In Fact it is their London Rivals that the talent would like to join in the coming transfer windows, he said on the Metro website: "Obviously, growing up in London, one of my dreams is to play in the Premier League.
"Hopefully in the future, that opportunity will come.
"My team is Arsenal, so hopefully one day I'll get the opportunity to play for them. If not, then I'll keep supporting them anyway."
Arsenal have been linked with a whole bunch of players since the arrival of Mikel Arteta and fans must be getting sick about all the possible transfer signings that the club could make at the end of the season.
But they have not shown that much interest in Maja and are looking to sort out other areas of the pitch, so unless Arsenal decided to make a move, it would be a massive shock to see him jump on a plane, arrive in London and then make his way to talk to Arsenal about a possible deal.
YOU MAY HAVE MISSED: 'Everything you would want in a football player' – Arsenal sent message over £200,000-a-week star
Arsenal ready to make move and bring £100 million striker to London if Auba leaves
**Do you have something to say about your club? Send us an article for discussion!**