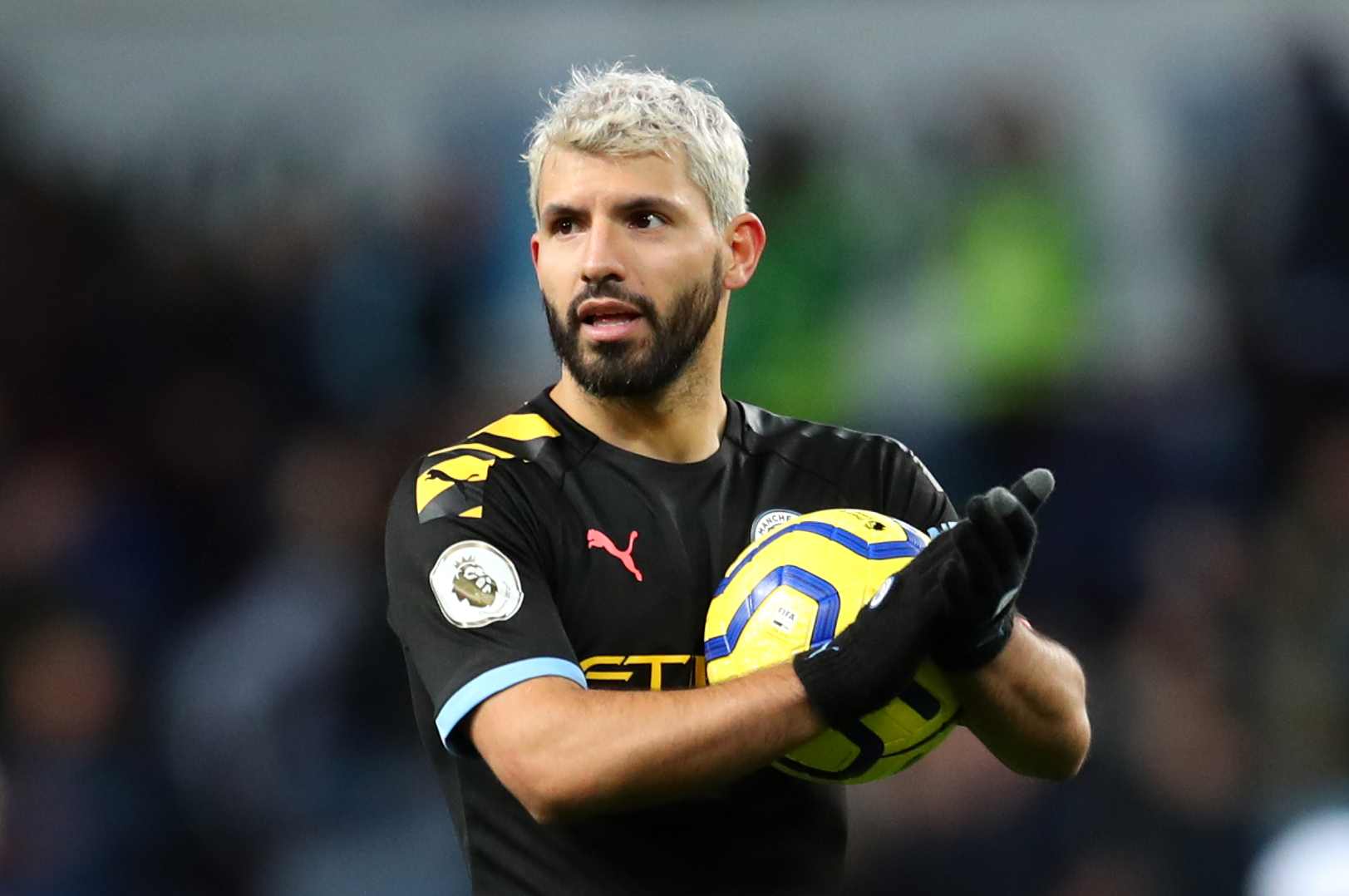 Manchester City strolled to victory over a heartless Aston Villa side on Sunday, scoring six goals in the process.
Riyad Mahrez scored twice in quick succession to open the scoring for the visitors, capitalising on two Danny Drinkwater mistakes as the Champions made it four before half time, with Aguero and Jesus doubling the Citizens advantage.
Aguero completed his hat-trick in the second half, becoming the highest-scoring foreign player in the Premier League before El Ghazi scored a consolation penalty with the last kick of the game in what will be a weekend to forget for Villa.
Disaster for Drinkwater?
Danny Drinkwater had a debut to forget, gifting City two early goals which put the game out of reach for the Villans before it had even started. The Chelsea loanee was thrown straight into the side for his first Premier League start in a Villa shirt, with some fans questioning his fitness levels.
The former England international looked off the pace for the majority of his 75 minutes on the pitch, struggling to get around and string passes together. He will certainly be looking to put in a better display against Brighton next week – if he makes the starting XI that is.
Alarm bells must be ringing for Villa fans, whose midfield options look extremely limited. The absence of John McGinn has taken a toll on the rest of the team, and it showed this weekend.
The start of a comeback for City?
After the 6-1 thumping of Villa, City sit 14 points behind leaders Liverpool with 16 games to go. Despite Klopp's men having a game in hand, Pep Guardiola refuses to dismiss City's chances of retaining the Premier League title. 
After going undefeated for the entirety of the Premier League season so far, it's difficult to see Liverpool giving up the league at this stage, however, stranger things have happened in football. It's safe to say that if City keep up the momentum that they have at the moment, Liverpool won't have an easy time securing their first-ever Premier League trophy.
What went wrong for Villa?
Coming off the back of a 2-1 victory away at Burnley alongside and a 1-1 draw against in-form Leicester, spirits were high for those in claret and blue heading into this fixture.
Despite the lack of a striker, some Villa fans speculated a shock result, with Villa seemingly finding their fighting spirit in weeks previous. However, it was a night to forget for the Villans, conceding six for the first time since their relegation campaign in 15/16.
A combination of an overrun midfield trio and no striker left Villa open and exposed to continuous City attacks, which even the best defence in the league would struggle to contain for 90 minutes. Villa struggled to get out of their half, with Grealish and El Ghazi finding themselves continuously isolated in the centre of the park. 
Marvellous Nakamba seemed to steady the ship for Villa once he came on; however, City had taken their foot off the gas long before his introduction to the field.
The Premier League's best striker?
Sergio Aguero overtook Theirry Henry to become the Premier League's highest-scoring foreign player, with yet another hat-trick in Manchester City colours. The Argentine has now scored 174 goals in 254 Premier League games for City, securing his name amongst the league's greatest players.
He still has a way to go to reach the records set by the likes of Alan Shearer and Wayne Rooney, however, there is no doubt that with a few years still left in him, he will run their records close.
What next for Villa?
They say desperate times call for desperate measures. Despite this, Villa are yet to sign a striker to replace the injured Wesley and face three teams in the bottom half of the table over their next three games. Pepe Reina was in the stands to watch them lose 6-1, as he now joins the club on a six-month loan deal.
The Midlands side have been linked with the likes of Krzysztof Piątek and Christian Benteke, however, it is important that whoever Villa bring in starts to score goals. Otherwise, Villa face yet another spell in the Championship.
As seen with their other relegation rivals, a string of a few results and the emergence of a goalscorer can be all the difference. Southampton and Watford both find themselves out of the relegation zone, weeks after being written off by the majority of Premier League fans.
Villa will be hoping for similar fortunes as their prospects of playing Premier League football next year look very bleak.
Up Next:
Aston Villa travel to Brighton as they look to get their season back on track. Manchester City host Crystal Palace as their aim to catch Liverpool at the summit of the Premier League continues.