Home

SOUTHGATE'S EXIT FROM ENGLAND'S TEAM COULD BE THE RESULT OF HUNGARY'S LOSS SIX MONTHS AGO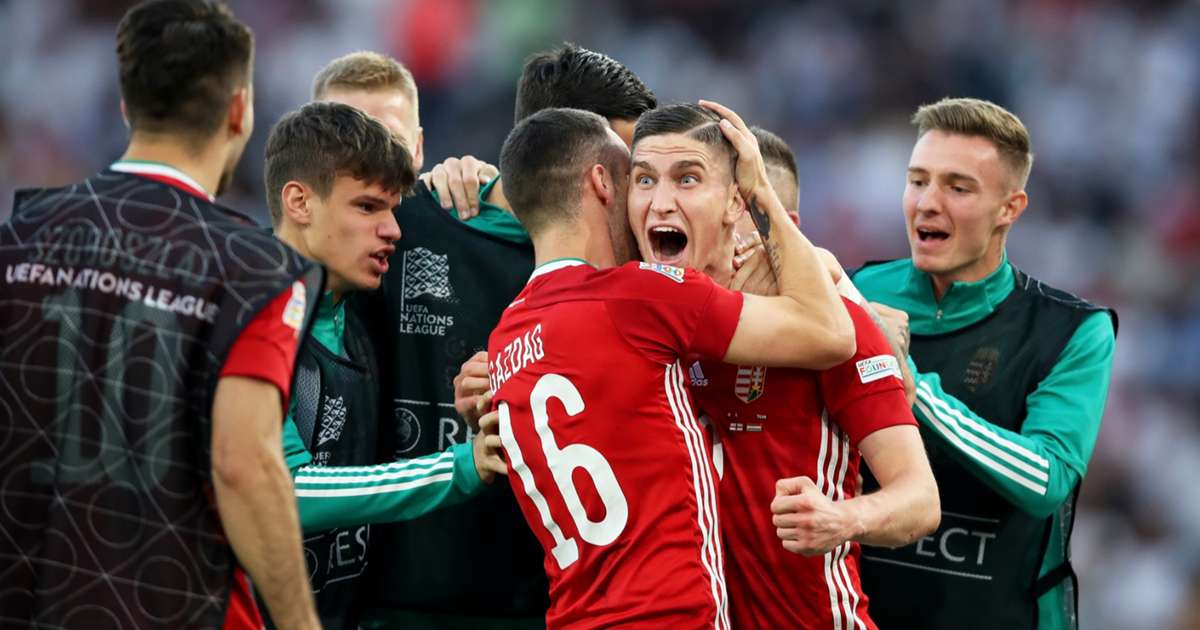 SOUTHGATE'S EXIT FROM ENGLAND'S TEAM COULD BE THE RESULT OF HUNGARY'S LOSS SIX MONTHS AGO
SOUTHGATE'S EXIT FROM ENGLAND'S TEAM COULD BE THE RESULT OF HUNGARY'S LOSS SIX MONTHS AGO
By Rashmi Goel
"Most of the last 18 months have been challenging for me," the manager admitted after the defeat to France. "Although I have enjoyed the past few weeks, I still recall the events over the past 18 months - what has been said and written, the night at Wolves. I have a lot of conflicting ideas in my head at the moment, and what I want to make sure is that I have the energy to do that if I plan on staying."
Gareth Southgate looked visibly distressed on the sidelines six months ago when England lost to Hungary 4-0 at Molineux in the Nations League. After a late red card, he brought on Harry Maguire, and the England supporters abused him and harassed him. It was a night of cries of 'You don't know what you are doing echoing around the ground, and they were hungry for blood as the abuse on social media suddenly became a reality. And because of this abuse England might lose its greatest manager since Sir Alf Ramsey because of this pointless Nations League match. It is also important to note that the fans who hurled abuse that day must shoulder the responsibility for their actions should Southgate decide to walk away at this point in time.
There is no doubt that Southgate is aware of his public image. There is seldom credit in the bank for England's managers when they leave the job. After the loss to Iceland, Roy Hodgson was public enemy number one, Fabio Capello walked away after a falling out and World Cup failure, and Steve McClaren - oh god, remember Steve McClaren? There is a history that extends beyond that as well. Sir Bobby Robson was the last England manager to depart with his reputation intact, but he announced his resignation before Italia 90 in large part due to the abuse he had received from the media.
My goal isn't to look back four or five months from now and regret what I did," Southgate said. There's too much at stake to get it wrong." Southgate dominated the midfield and nullified Kylian Mbappe's influence. In World Cups, however, good teams sometimes defeat good teams. That's fine with me. Even if he decides to retire, he does so as the man who has transformed the national team. Though he failed to win a trophy, he gave England many memorable nights and changed the way the public views the Three Lions.
In spite of the fact that leaving will lead to a much quieter life, it will also mark the end for Southgate as a top-level manager. Getting the England job is the pinnacle of every manager's career, but it has also been a job that suits the former Aston Villa defender perfectly. A man of his caliber is well-suited for international management. His young players thrive in the perfect environment he has created and he does not have to deal with cumbersome transfers, difficult owners, or the day-to-day rigmarole associated with working at a football club. In spite of his lower level of experience, he was relegated to Middlesbrough, but the overwhelming feeling is that club management, dominated by finances as opposed to good vibes, would not suit him well. Are the potential risks outweighed by the burning desire to take England to Euro 2024 glory?
It is unfortunate that the reaction to the France defeat has been largely positive in terms of the gaffer's future. In spite of this, it is not the World Cup that has made him reconsider staying at the helm of England. The game is against Hungary at Molineux. Although the Euros are only 18 months away, fans' opinions can change overnight. Perhaps we need to learn from England's horror show against Hungary 12 months after they came within a penalty shootout of becoming European champions. In the event of Southgate's departure, fans who attended the now-irrelevant summer game may realize that their actions have consequences. This filler, and that night of horror in the Midlands, may have irreversibly scarred England's greatest manager since Sir Alf Ramsey.
You Might Be Interested In